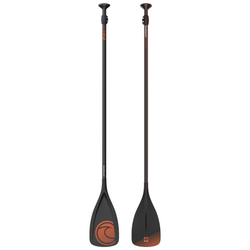 Plaia Shop
Imagine 2-piece Pace Adjustable SUP Carbon Shaft Paddle
PACE
LIGHT IS RIGHT
A bit less weight, making each time the paddle moves through the water a bit easier. But we did not sacrifice the durability or ability to make on the water adjustments to the paddle height or take away from the paddle floating if you drop it in the water. We wanted to provide you with a paddle that checks all the boxes but also caters to your specific needs on the water.
The Pace Paddle accompanies the Icon, Mission and Crossover.
CONSTRUCTION
CARBON SHAFT
SHAFT
Lightweight and durable 30% carbon shaft.
BLADE
A durable Nylon infused polycarbonate blade with a surface area of 85sq inches, and no compromise to paddling efficiency.
TWIST LOCK
The twist-lock adjustment system limits play, is easily adjustable on the move and requires minimal maintenance.